Need 24/7 instant help or phone price quotes?
Reprospace Direct Mail List Builder
By selecting addresses, registering and checking out your order in below builder you will receive a comprehensive list as a CSV file with addresses of your interest. When submitting this list to us we will do the rest: designing, printing and mailing.
The easiest way to get started is to call our 24/7 customer service line.
Political Mail Lists

Industry Mail Lists

Ethnicity Mail Lists


Business Mail Lists

Automotive Mail Lists

Many Specialty Mail Lists


New Homeowners Mail Lists

Home Improvement Mail Lists


Psychographic Mail Lists (lifestyle interests)

Financial, Investment, Insurance & Mortgage Mail Lists


Customer Mailing Lists – Cleaned, deduped and refined for optimum response

Demographic Mail Lists (age, income, gender, marital status, home value & many others)


Targeted Saturation Mailing Lists – Including high density and those based on penetration indexing



40% of your success is determined by list quality.
Creating an address list that targets your ideal customers and prospects sounds difficult. No worries, Reprospace makes it simple for you.
We can help you create an address list for your specific ideal customer.
Here are the most common mailing list applications:
The easiest way to set up your new EDDM campaign is to call our 24/7 customer service line.
Our EDDM configurator lets you create your own Direct Mail campaign in minutes. Our full-service tool lets you pick the mailpiece type and size and then let's you select the USPS EDDM routes on an interactive map.
Our trained team has many years of experience designing and writing copy that converts. Take advantage of a 15 min free non-binding phone consulting session.
Our certified EDDM configuration tool lets you select from 630,000 routes in the US, pick the right mailpiece format and size, and it lets you order the full-service with a click of a button.
Our trained team has many years of experience designing and writing copy that converts. Take advantage of a 15 min free non-binding phone consulting session.
Direct Mail requires a list of addresses. If you don't have a list yet, we can help you find industry specific list providers. This is why Direct Mail comes with a slightly higher postage price than EDDM. However, if you like to target your audience beyond age group, street-level location, income, and address type, we just need a comma separated file with Full Name, Company, Address Line, Suite/APT, City, State, ZIP. Follow the Direct Mail wizard by clicking above button.
Our certified graphic design templates provide your graphic designer with the exact formatting guides.
Selecting USPS EDDM routes is easy, fast and gives you many targeting options.
Research your areas by using the Post Office EDDM selection tool to target your audience by income, age, and street-level. You can send your routes to us and we will create your campaign based on the route list.
We recommend Canva, a free online design tool that offers hundreds of direct mail design templates. Just design it and upload your design on our website.
Our USPS EDDM permit is available nationwide and is included in all mailing campaigns. Use can our proprietary tool to determine your postal routes. Postage is as low as 16.2¢ each.
With both options, Direct Mail and Every Door Direct Mail, you can optimize your campaign by selecting the target audience you know will create the greatest return.
We take all and every hassle out of your direct mail campaign. We can literally set you up within minutes. We will handle every step after you selected your target audience and your design.
No Runs to the Post Office
For 16.2¢ you can select over 630,000 postal routes in the United States. If you bring your mail to your Post Office you will pay more per mail piece if you want to reach areas not covered by your own Post Office. We will bring all mail to one central for nationwide distribution.
Our postcard design and EDDM implementation is completely free and creates stunning results. We support all EDDM sizes from 4.5x12, 6.5x12, 6.5x9, 6x12, 7x8.5, 6.5x8. We provide USPS certified templates that will make sure there are no hick-ups. If you pick more five routes or more, your design is free.
Select from more than 600,000 carrier routes in the United States for one low mailing price of 16.2¢ per mailpiece.
No registering and waiting for a quote. Our EDDM configuration tool gives you instant price information for the entire campaign including printing and postage.
Data process of one mailing list ($25 for each additional list)

C.A.S.S. Certification (Coding Accuracy Support System)

N.C.O.A (National Change of Address)

De-dupe list

Pre-sorting

Ink-jet setup and addressing

Post Office delivery
Direct Mail Processing includes
Using "Certified Templates" ensures proper, speedy, acurate production
of your job through specially created automation systems.
For an explanation of how our Illustrator EPS templates work, please click HERE .
JPEG files are available for those users who are unable to use our Illustrator "EPS" files.
Note: The below JPG files are CMYK. To use them, you must "save to desktop."
Mac Users: use CONTROL–CLICK, "Save Link As ..."
PC Users: use RIGHT CLICK, "Save Target As ..."
| Double Gate Fold | EPS | JPEG |
| --- | --- | --- |
| | | |
| Double Parallel Fold | EPS | JPG |
| | | |
| French Fold | EPS | JPEG |
| --- | --- | --- |
| | | |
HALF-FOLD
 
 
LANDSCAPE:
HORIZONTAL HALF-FOLD

EPS:
8 x 10
8.5 x 7
8.5 x 11
8.5 x 14
9 x 12
10.5 x 17
11 x 17


JPG:
8 x 10
8.5 x 7
8.5 x 11
8.5 x 14
9 x 12
10.5 x 17
11 x 17


PORTRAIT:
HORIZONTAL HALF-FOLD

EPS:
8 x 10
8.5 x 7
8.5 x 11
8.5 x 14
9 x 12
10.5 x 17
11 x 17


JPG:
8 x 10
8.5 x 7
8.5 x 11
8.5 x 14
9 x 12
10.5 x 17
11 x 17


PORTRAIT:
VERTICAL HALF-FOLD
LANDSCAPE:
VERTICAL HALF-FOLD
 
 
HALF-FOLD TRI-FOLD
EPS
JPG
TRI FOLD
EPS
JPEG

EPS:
8.5 x 11
8.5 x 11 (vertical, inside)
8.5 x 11 (vertical, outside)
8.5 x 14
8.5 x 14 (vertical, inside)
8.5 x 14 (vertical, outside)
9 x 12
9 x 12 (vertical, inside)
9 x 12 (vertical, outside)
11 x 17
11 x 17 (vertical, inside)
11 x 17 (vertical, outside)


JPEG:
8.5 x 11
8.5 x 11 (vertical, inside)
8.5 x 11 (vertical, outside)
8.5 x 14
8.5 x 14 (vertical, inside)
8.5 x 14 (vertical, outside)
9 x 12
9 x 12 (vertical, inside)
9 x 12 (vertical, outside)
11 x 17
11 x 17 (vertical, inside)
11 x 17 (vertical, outside)

Certified Direct Mail Templates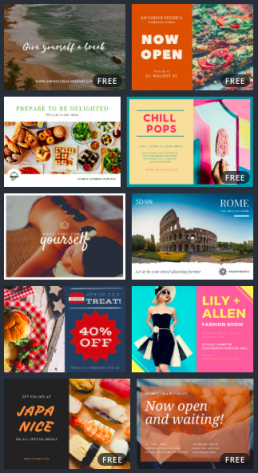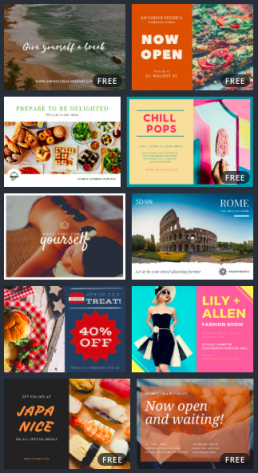 ©2019 Reprospace, All Rights Reserved


LEGAL & OTHER

Connect with Us: